Babel Quàntic (obra final) from Quelic Quelic on Vimeo.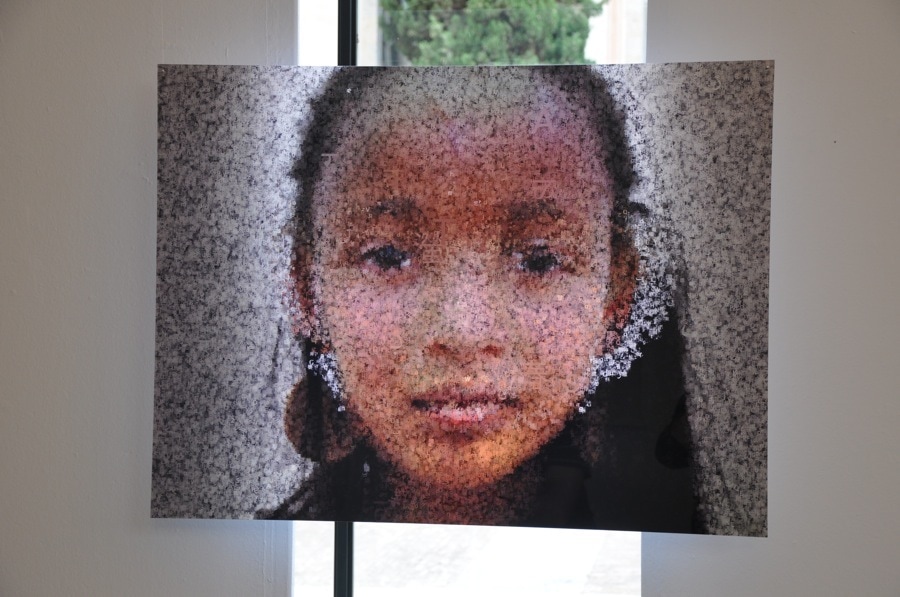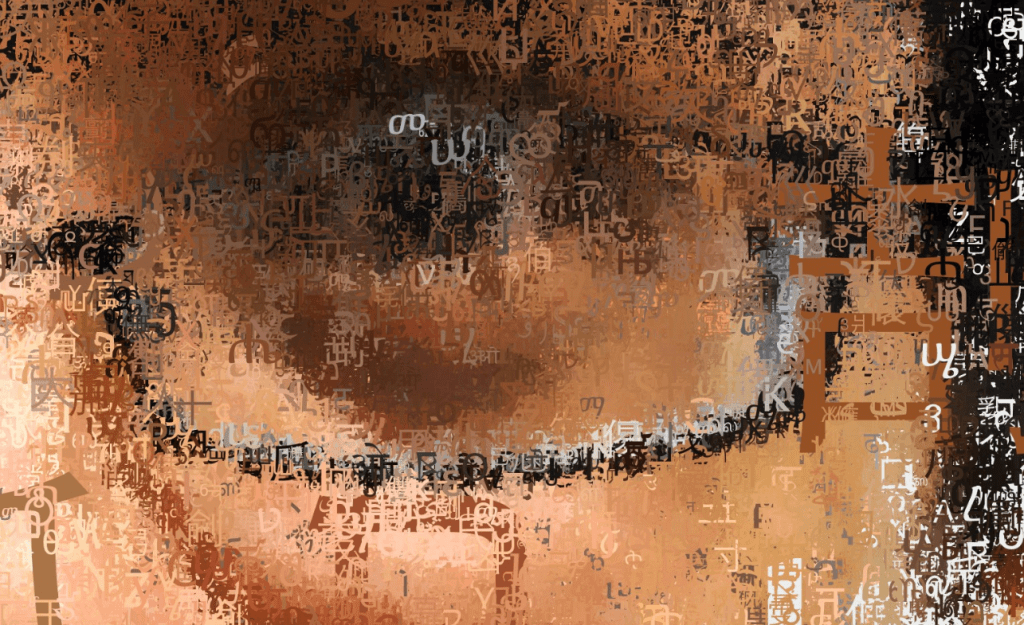 BABEL QUÀNTIC
generative installation

2009
Babel quàntic (2009) uses thirteen different alphabets from the world to create new words and new human faces. Impossible words give shape to impossible faces: some rather monstrous, some of incredible beauty. It is a generative artwork that creates endless faces and though, it is a celebration of diversity.
Human creativity (through language) combines with the laws of genetics (face characteristics) to produce never ending, new, realities.
The piece is  a continuation of the work Salt Quàntic. It uses the scripting language of processing.org  and it was programmed by the artist.
[Catalan]
BABEL QUÀNTIC
Instal·lació generativa
2009
Babel quàntic (2009), obra realitzada amb el programari lliure processing (processing.org), pren com base caràcters de diferents escriptures que es combinen formant paraules impossibles i dibuixen un rostre humà inexistent. Mots impossibles que evolucionen creant constantment rostres de persones irrepetibles.
L'obra utilitza informació de retrats de persones reals de diferents cultures i països ( i les combina constantment presentant nous rostres que a vegades semblen monstres, altres cares totalment versemblants o veritables belleses.
La peça reflexiona sobre la idea que tant la cultura com la genètica evolucionen de forma  constant i es van recombinant les unes amb les altres. Es celebra la barreja cultural on les llengües ja no són barreres sinó vincles per crear una nova humanitat feta d'unió, de mescla i d'atzar.
Concebuda per ser observada,  l'espectador es converteix en el receptor únic d'éssers irrepetibles.
Babel quàntic és l'evolució de Salts quàntics
[Español]
BABEL QUÀNTIC
instalación generativa
2009
Babel quàntic (2009), obra realizada con el software libre processing (processing.org).Toma como base caracteres de diferentes alfabetos que se combinan formando palabras imposibles y dibujan un rostro humano inexistente. Palabras imposibles que evolucionan creando constantmente rostros de personas irrepetibles.
La obra utiliza información de retratos de personas reales de diferentes culturas y países, y las combina al azar presentando nuevos rostros que a veces parecen monstruos, otras caras totalmente versemblantes o verdaderas bellezas.
La pieza reflexiona sobre la idea que tanto la cultura com la genética evolucionan de forma constante y se van fusionado. Se celebra la mezcla cultural donde los diferentes idiomas ya no son barreras sino vínculos para crear una nueva humanidad hecha de unión,  mezcla y azar.
Ideada para ser observada,  el espectador se convierte en el receptor único de seres irrepetibles.
Babel quàntic es la evolución de Salts quàntics.